Every year since 1982, the Festival has welcomed young musicians in residence, who attend « Master Classes ». For a few days, the Festival turns into an open-air conservatory!
By offering Master Classes, the Festival confirms its ambition to promote a new artist generation. They usually come from the most important national conservatories. They work alongside renowned professionals to benefit from their advice and experience during a week of residency. These workshops offer an alternative and lively approach of musical practice. The public can attend these daily work sessions for free, which are held in the Château de Florans Park (date and time of classes to be announced soon).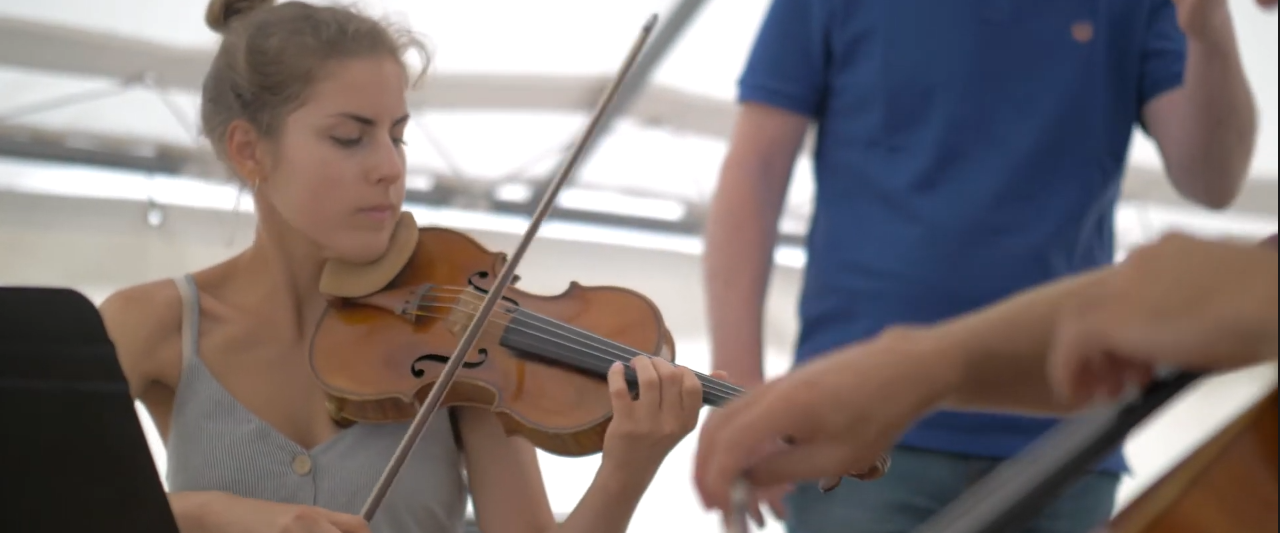 2022 Ensembles
Quintette Pelléas piano quintet
Oscar Nguyen, piano
Clément Verschave et Mathieu Guignier, violin
Clément Pimenta, viola
Gabriel Guignier, cello
Quatuor Igami piano quartet
Aino Akiyama, violin
Guillaume Flores, viola
Valentin Hoffmann, cello
Ayaka Matsuda, piano
Duo Reflet piano duet
Kazune Mori and Natsu Aoki, piano
Nicolas Garrigues viola and Rodolphe Menguy piano
Élise Bertrand violin and Gaspard Thomas piano
Teachers : Lise Berthaud, Olivier Charlier, Claire Désert, Emmanuel Strosser, le Trio Wanderer.
Master classes are supported by the Credit Agricole's Company Foundation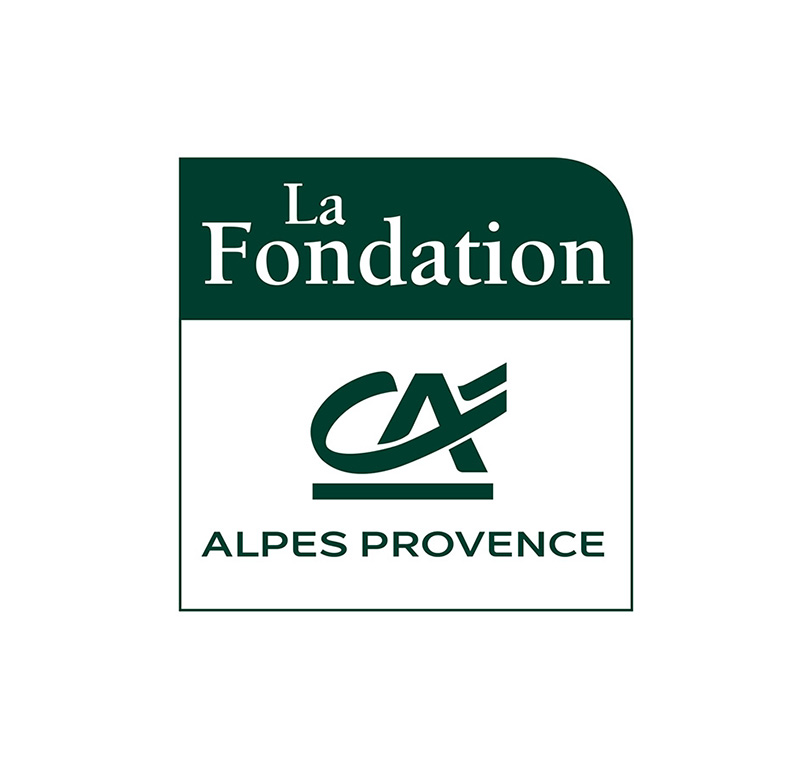 Timetable master classes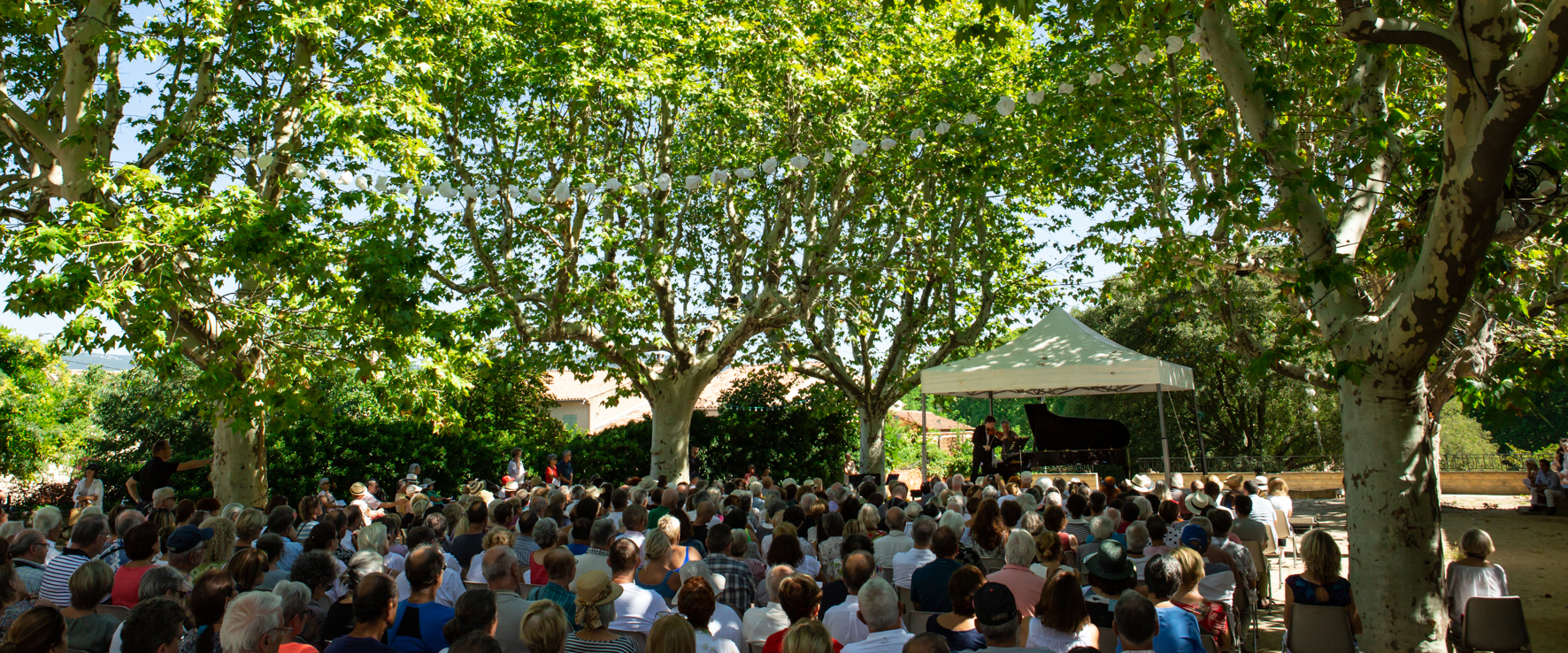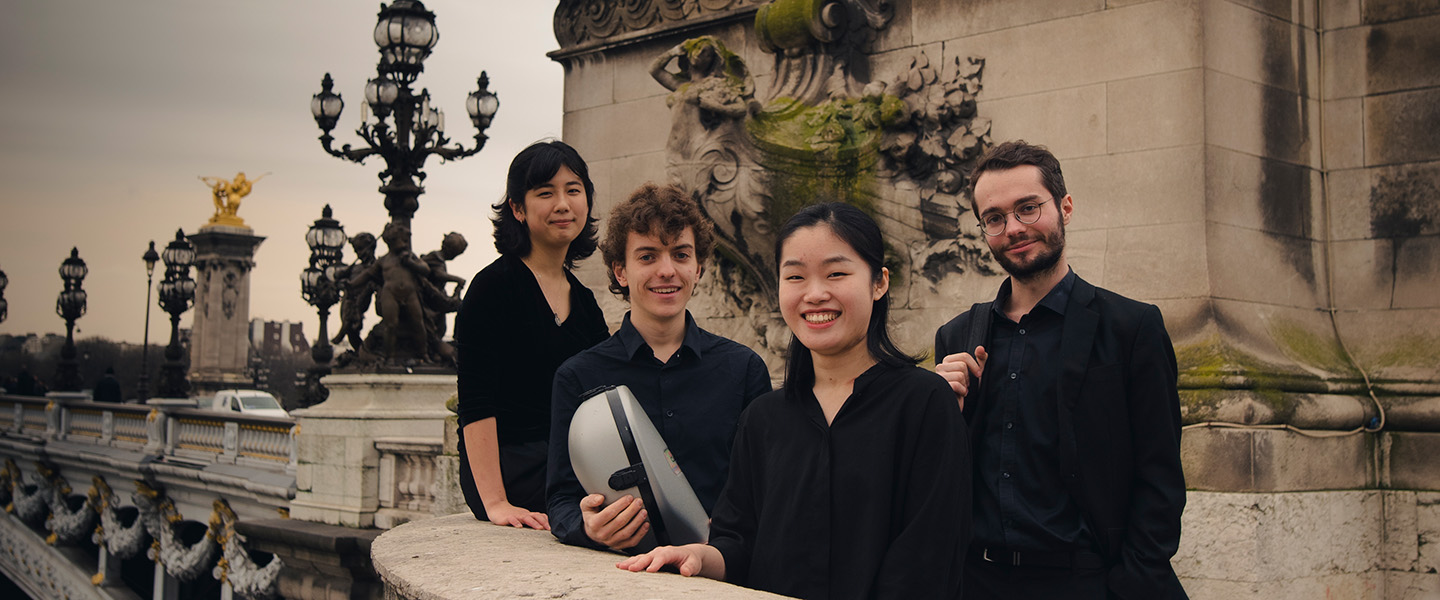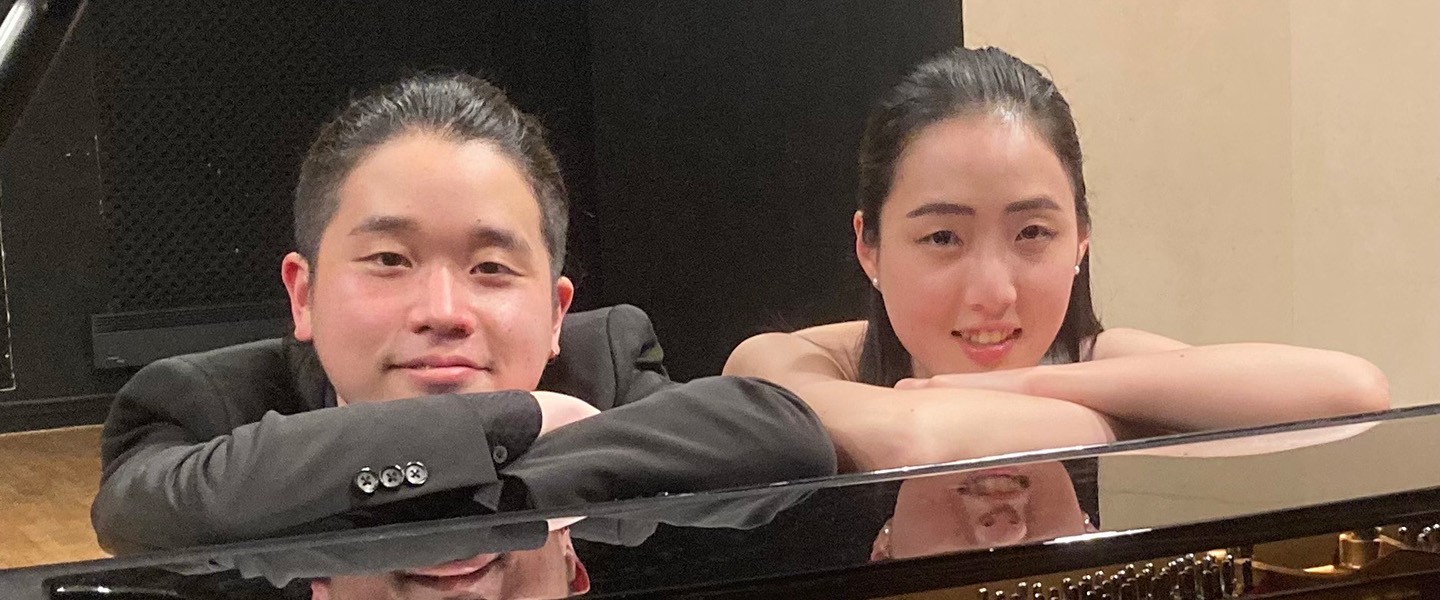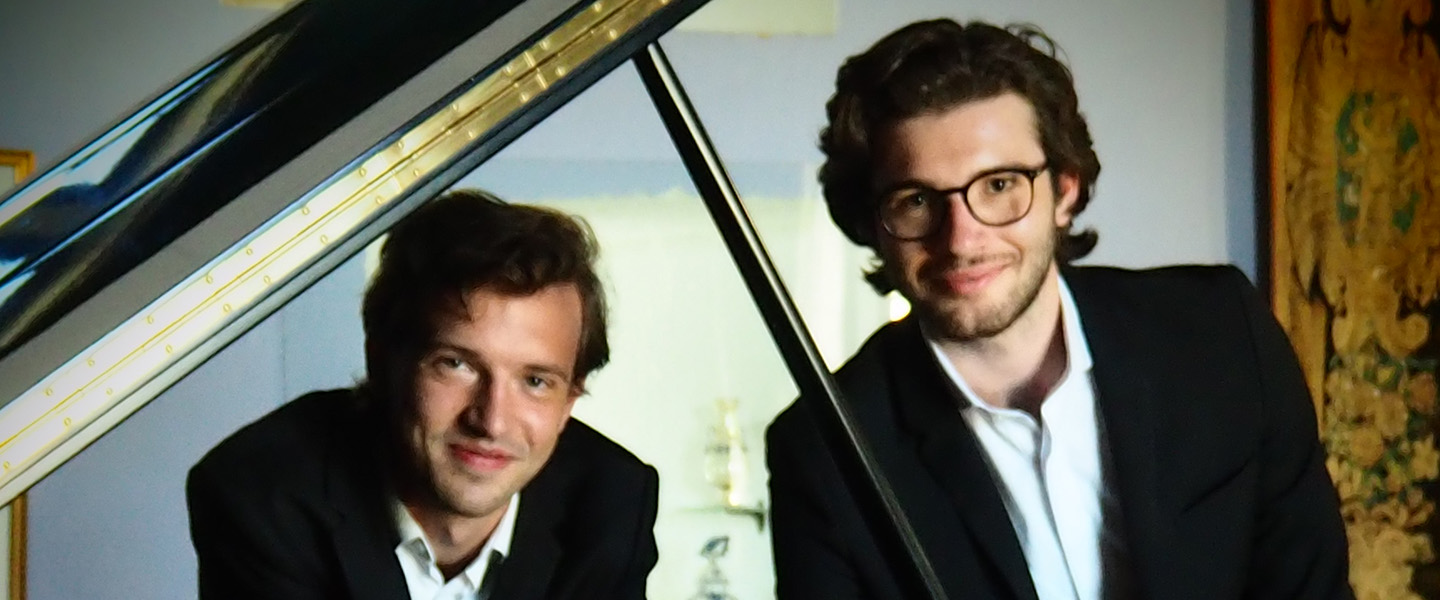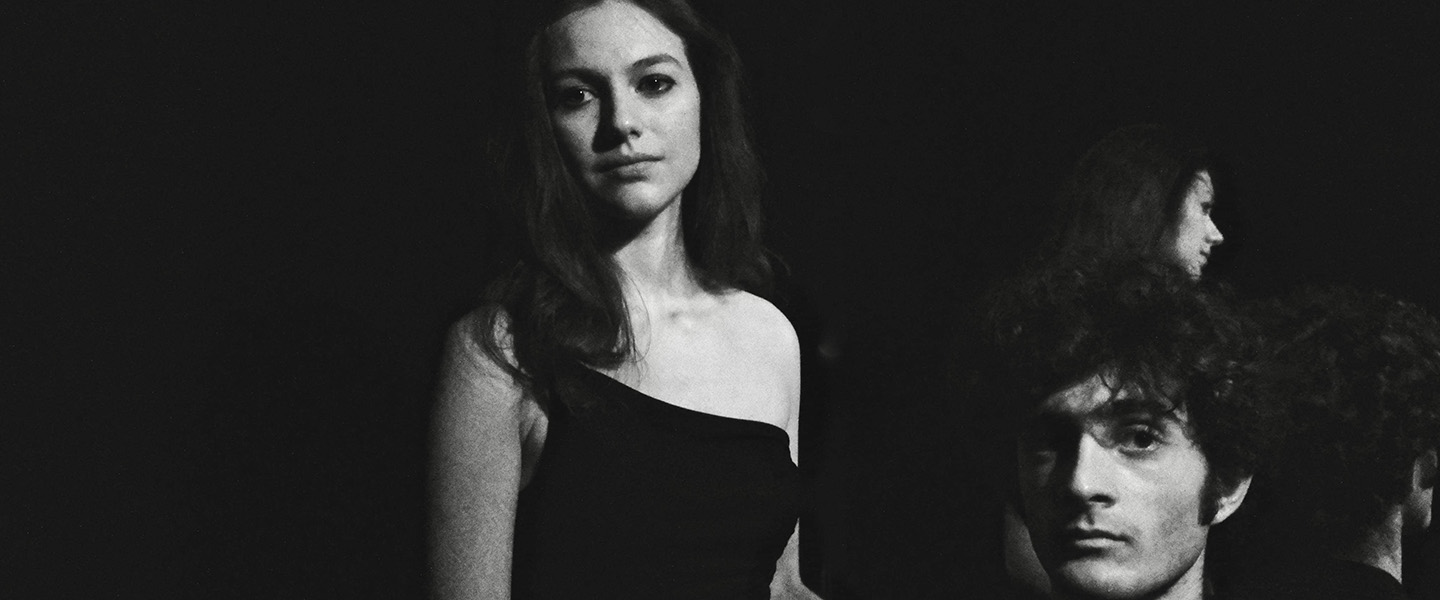 Traditionally, August 15th marks the day of the Ensembles in Residence. They take over the village of La Roque d'Anthéron for 4 free concerts and at 8pm, to punctuate this week of exchanges, teachers and students meet on the stage of the Château de Florans Park for a collegial concert called « The Evening of the Ensembles in Residence ».
15 august programm :
11 a.m – Place Palmie Dolmetta – (cour de l'école Victor Hugo)
2 p.m – Place Palmie Dolmetta – (cour de l'école Victor Hugo)
4 p.m – Place de la République
5.30 p.m – Parc du Château de Florans – free of charge on reservation
Sur les Routes de Provence
In addition, every summer since 1998, the Bouches-du-Rhône Department has accompanied the « Sur les Routes de Provence » Festival. In the heart of the towns and villages of the department, the Ensembles in Residence perform free concerts. These concerts allow a wide audience to discover chamber music in a different light.
2022 tour
7 august – 6.30 p.m – Saintes-Maries de la Mer – Parc du Château d'Avignon
Nicolas Garrigues alto et Rodolphe Menguy piano
Duo Reflet four-handed piano
Mozart : Sonate K. 497 pour 4 mains
Brahms : Sonate opus 120 n°1 pour alto et piano
8 august – 6.30 p.m – Arles – Cour de l'Archevêché
Élise Bertrand violin and Gaspard Thomas piano
Duo Reflet four-handed piano
Mozart : Sonate K. 497 pour 4 mains
Saint-Saens : Sonate n° 1 opus 75 pour violon et piano
9 august – 6.30 p.m – Tarascon – Square Bâtonnier Louis Gontier
Nicolas Garrigues alto et Rodolphe Menguy piano
Quatuor Igami quartet with piano
Brahms : Sonate opus 120 n°2 pour alto et piano
Brahms : Quatuor opus 60
10 august – 6.30 p.m – Saint-Etienne du Grès – Place Jean Galeron
Duo Reflet four-handed piano
Quintette Pelléas quintet with piano
Schubert : Lebensstürme pour 4 mains
Dvorak : Extraits de « la Forêt de Bohème » pour 4 mains
Fauré : Quintette n°1 opus 89
11 august – 6.30 p.m – Cassis – Jardin Public
Élise Bertrand violin and Gaspard Thomas piano
Quatuor Igami quartet with piano
Mozart : Sonate K.454 pour violon et piano
Fauré : Quatuor n°1 opus 15
12 august – 6.30 p.m – Mollégès – Espace Manson
Nicolas Garrigues viola and Rodolphe Menguy piano
Quintette Pelléas quintet with piano
Hindemith : Sonate opus 11 n°4 pour alto et piano
Brahms : Quintette opus 34
13 august – 11 a.m – Lambesc – Place Jean Jaurès
Élise Bertrand violin and Gaspard Thomas piano
Quatuor Igami quartet with piano
Prokofiev : Sonate n°2 pour violon et piano
Fauré : Quatuor opus 15
13 august – 6.30 p.m – Lamanon – Jardin du Cabaret
Nicolas Garrigues viola and Rodolphe Menguy piano
Quintette Pelléas quintet with piano
Hindemith : Sonate opus 11 n°4 pour alto et piano
Fauré : Quintette n°1 opus 89
14 august – 11 a.m – Mallemort – Esplanade du Bicentenaire
Élise Bertrand violin and Gaspard Thomas piano
Quatuor Igami quartet avec piano
Prokofiev : Sonate n°2 pour violon et piano
Mozart : Quatuor n°1 K.478
14 august – 6.30 p.m – Ceyreste – Parc de loisirs
Duo Reflet four-handed piano
Quintette Pelléas quintet with piano
Schubert : Lebensstürme pour 4 mains
Dvorak : Extraits de « la Forêt de Bohème » pour 4 mains
Brahms : Quintette opus 34