Master Classes
Every year since 1982, the Festival has welcomed young musicians in residence, who attend « Master Classes ». For a few days, the Festival turns into an open-air conservatory!
By offering Master Classes, the Festival confirms its ambition to promote a new artist generation. They usually come from the most important national conservatories. They work alongside renowned professionals to benefit from their advice and experience during a week of residency. These workshops offer an alternative and lively approach of musical practice. The public can attend these daily work sessions for free, which are held in the Château de Florans Park.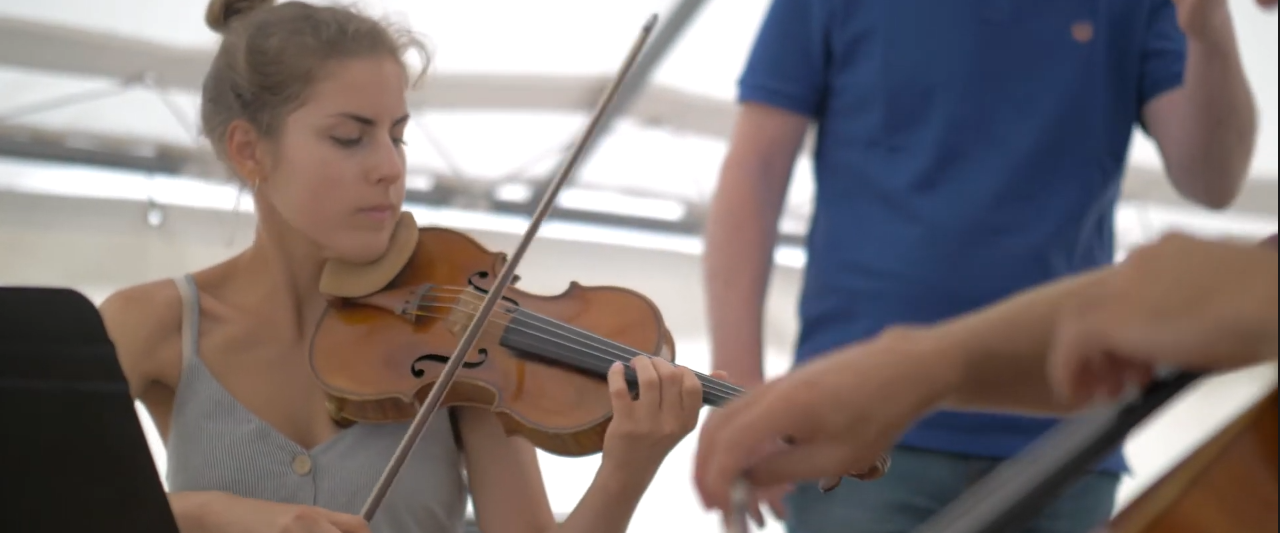 These performance classes take on a new dimension in front of the public. It is a decisive tool to make the audience aware of the creation and interpretation works. The teachers enlighten and accompany the students in their practice as instrumentalists and give the public a glimpse of unsuspected aspects of the works and repertoires studied.
Traditionally, August 15th marks the day of the Ensembles in Residence. They take over the village of La Roque d'Anthéron for 4 free concerts and at 8pm, to punctuate this week of exchanges, teachers and students meet on the stage of the Château de Florans Park for a collegial concert called « The Evening of the Ensembles in Residence ».
See more here
Students and teachers
Many great artists and teachers have led and still lead these weeks of residency.
Karl Ulrich Schnabel /  Pierre Sancan / Jorge Bolet / Sebastian Benda / Jacques Chapuis / Jean Hubeau / Rudolf Firkušný / Menahem Pressler / Georges Pludermacher / Maria-Joao Pires / Alain Planès / György Sebök / Jean-Claude Pennetier / Volker Biesenbender / Boris Kuschnir / Christian Ivaldi / Jean-François Heisser / Léon Fleisher / Ralph Gothoni / Noël Lee / Vladimir Krainev / Josep Colom / Jean-Efflam Bavouzet / Hüseyin Sermet / Alexander Rudin / Alexander Kniazev / Claire Désert / Emmanuel Strosser / Vincent Coq / Jean-Marc Phillips-Varjabedian /  Raphaël Pidoux / Olivier Charlier / Lise Berthaud / Yovan Markovitch…
Likewise, among the students in residence, musical personalities have taken off, making their mark on the Festival's history  by becoming renowned artists on the international scene!
Eric Lesage / Hélène Grimaud / Émile Naoumoff / Marie-Josèphe Jude / Trio Wanderer (Guillaume Sutre, Raphaël Pidoux et Vincent Coq) / Claire Désert / Duo Jean-Marc Phillips et Alexandre Tharaud / Nicholas Angelich / Renaud Capuçon / David Bismuth / David Fray / Lise Berthaud / Jean-Frédéric Neuburger / Adam Laloum / Nathanaël Gouin / Edgar Moreau / Duo Jatekok (Adelaïde Panaget et Naïri Badal) Raphaëlle Moreau, Trio Hélios, Manon Galy…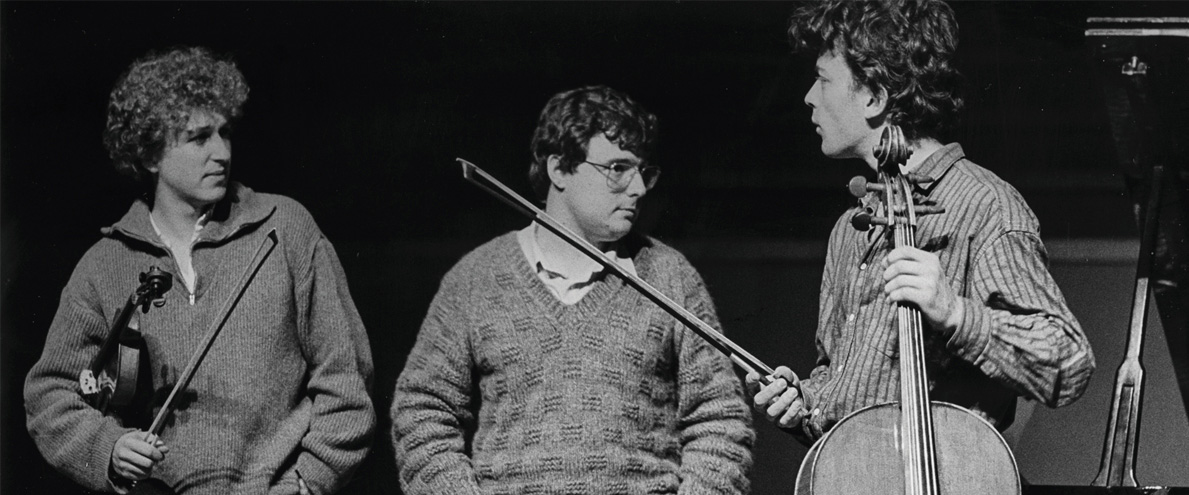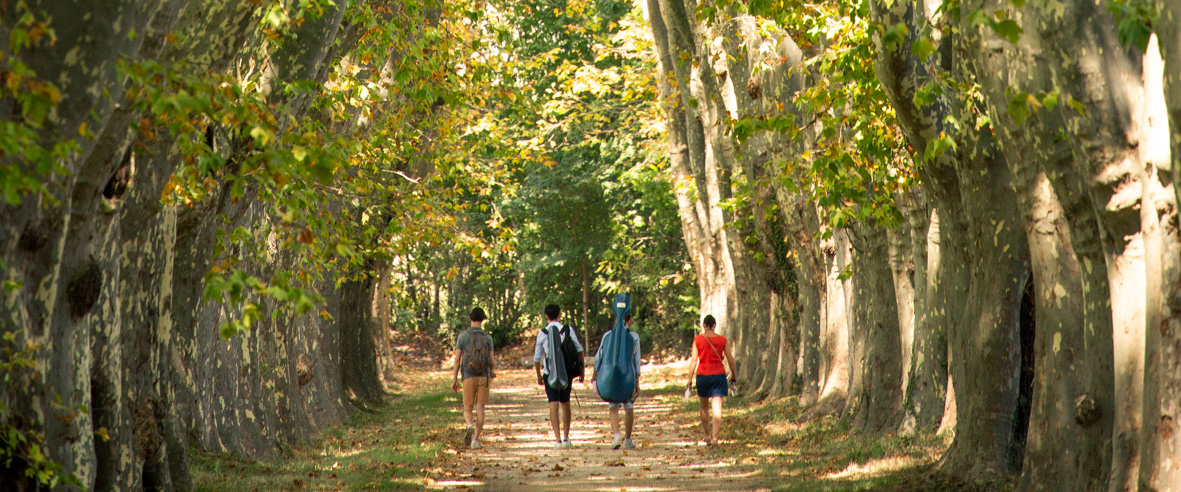 Sur les Routes de Provence
In addition, every summer since 1998, the Bouches-du-Rhône Department has accompanied the « Sur les Routes de Provence » Festival. In the heart of the towns and villages of the department, the Ensembles in Residence perform free concerts. These concerts allow a wide audience to discover chamber music in a different light.