Every year since 1982, the Festival has welcomed young musicians in residence, who attend « Master Classes ». For a few days, the Festival turns into an open-air conservatory!
By offering Master Classes, the Festival confirms its ambition to promote a new artist generation. They usually come from the most important national conservatories. They work alongside renowned professionals to benefit from their advice and experience during a week of residency. These workshops offer an alternative and lively approach of musical practice. The public can attend these daily work sessions for free, which are held in the Château de Florans Park (date and time of classes to be announced soon).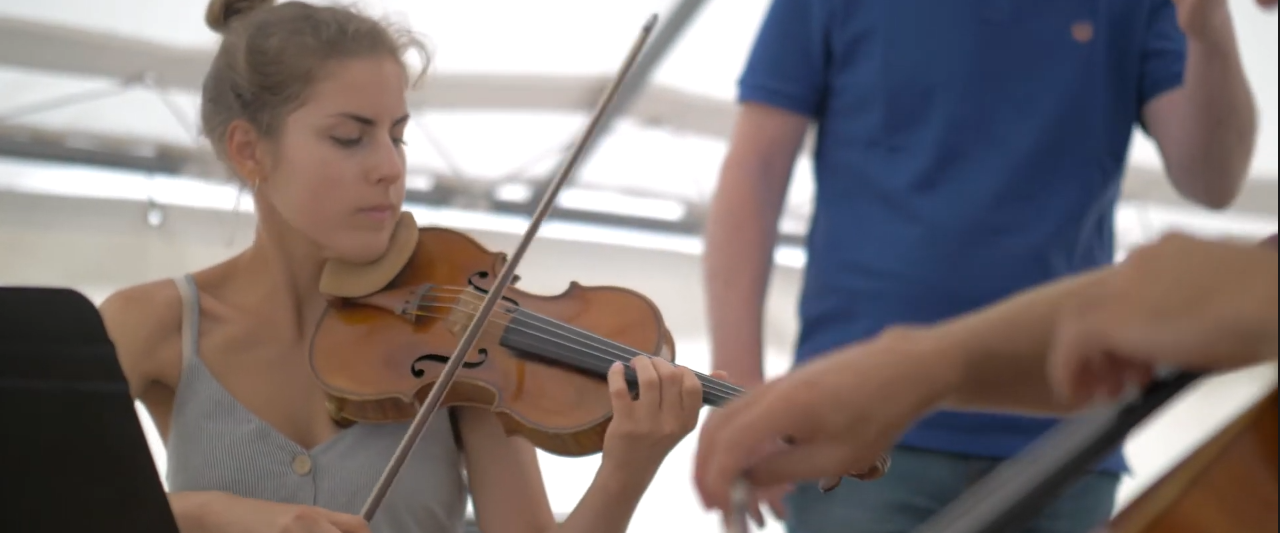 2023 Ensembles
Trio Arabesque piano trio
Ludwig Balser violin
Jonathan Reuveni cello
Anna Pismak piano

Trio Parhélie piano trio
Lilya Chifman violin
Enguerrand Bontoux cello
Ivan Foucher piano

Trio Montecristo piano trio
Marie-Astrid Hulot violin
Jean-Baptiste Maizières cello
Vincent Martinet piano

Duo Arborescence duo violin and piano
Iris Scialom violin
Antonin Bonnet piano

Krzysztof Michalski cello and Antonin Bonnet piano
Teachers : Lise Berthaud, Olivier Charlier, Claire Désert, Emmanuel Strosser, le Trio Wanderer.
Master classes are supported by the Credit Agricole's Company Foundation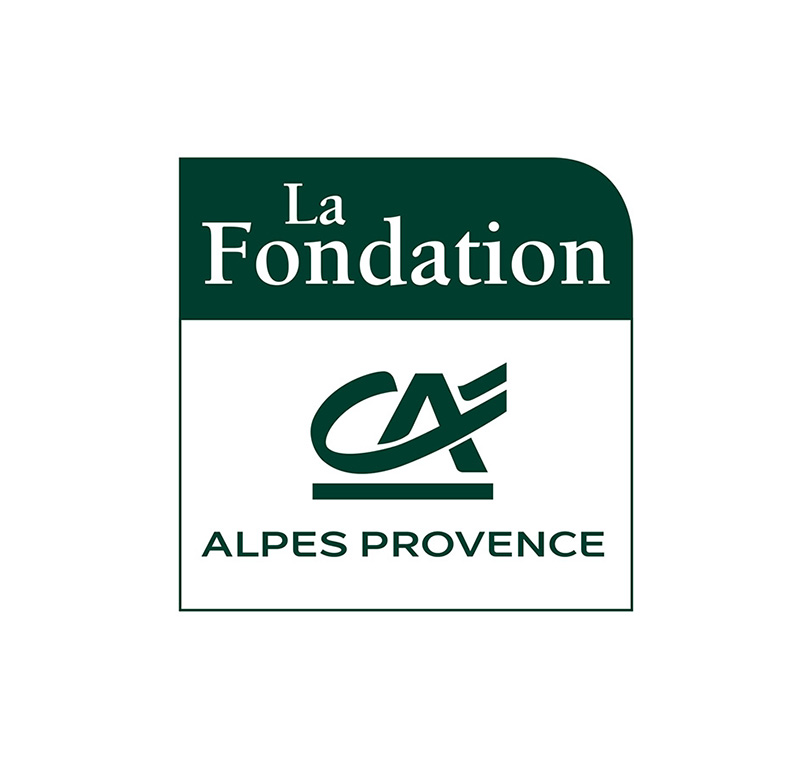 Timetable master classes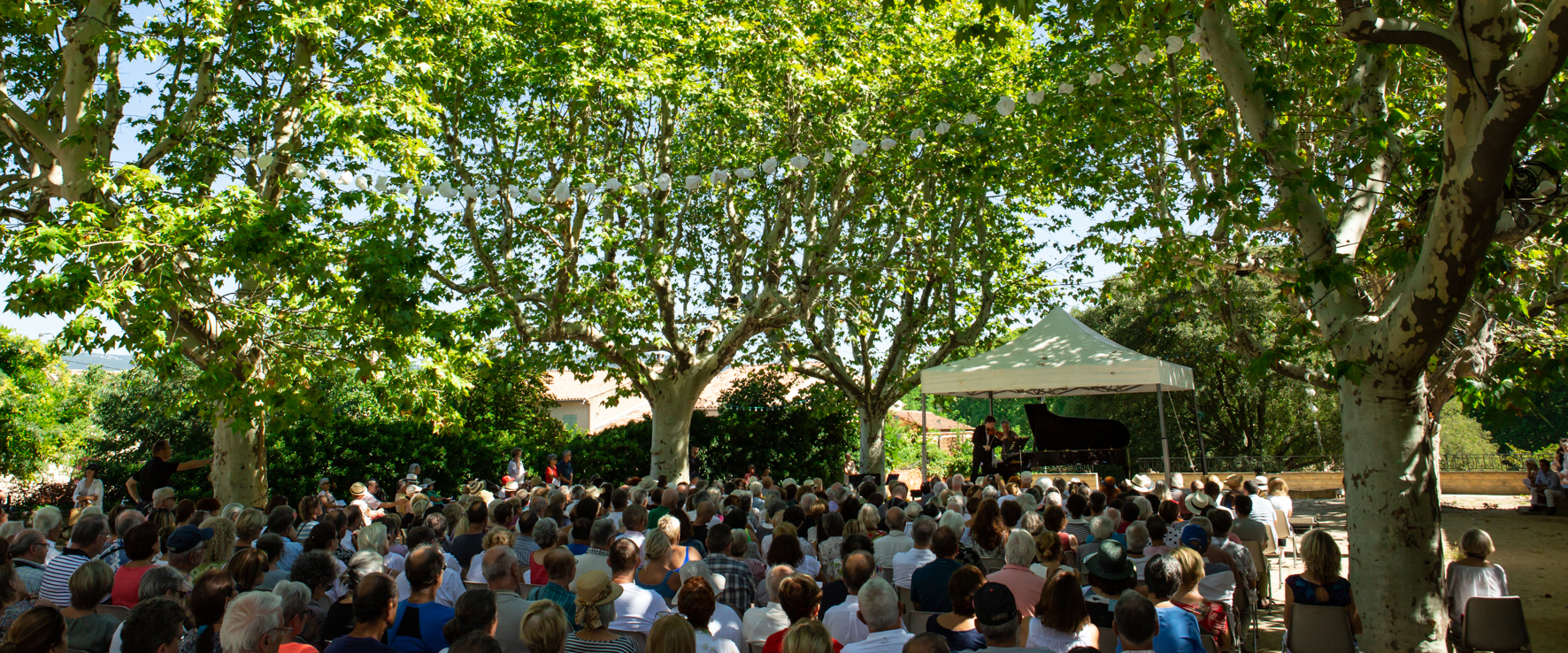 Traditionally, August 15th marks the day of the Ensembles in Residence. They take over the village of La Roque d'Anthéron for 4 free concerts and at 8pm, to punctuate this week of exchanges, teachers and students meet on the stage of the Château de Florans Park for a collegial concert called « The Evening of the Ensembles in Residence ».
15 august programm :
11 a.m – Place Palmie Dolmetta – (cour de l'école Victor Hugo)
2 p.m – Place Palmie Dolmetta – (cour de l'école Victor Hugo)
4 p.m – Place de la République
5.30 p.m – Parc du Château de Florans – free of charge on reservation
Sur les Routes de Provence
In addition, every summer since 1998, the Bouches-du-Rhône Department has accompanied the « Sur les Routes de Provence » Festival. In the heart of the towns and villages of the department, the Ensembles in Residence perform free concerts. These concerts allow a wide audience to discover chamber music in a different light.
2023 tour
 7 august – 6.30 p.m – Le Tholonet – Le Boulodrome
Trio Montecristo piano trio
Beethoven : Trio n°4 opus 11 en si bémol majeur
Allegro con brio-Adagio con espressione
Allegretto, thème et variations

Trio Parhélie piano trio
Ravel : Trio en La mineur
Modéré – Pantoum – Passacaille très large – Finale-animé

8 august – 6.30 p.m – Mas Blanc des Alpilles – Place Pierre Limberton
Trio Arabesque piano trio
Haydn : Trio n°42 en mi bémol majeur Hob.XV.30
Allegro moderato – Andante con moto – Presto
Beethoven : Trio n°5 « Geister-Trio » en ré majeur opus 70 n°1
Allegro vivace con brio – Largo assai ed espressivo – Presto – Finale
9 august – 6.30 p.m – Aurons – Place Louis Etienne
Duo Arborescence duo violin and piano
Brahms : Sonate pour violon et piano n°2 en la majeur
Allegro amabile – Andante tranquillo – Allegretto grazioso
Ravel : Sonate pour violon et piano opus posthume
Allegro moderato (très doux)

Krzysztof Michalski cello et Antonin Bonnet piano
Chopin : Ballade n°1 en sol mineur opus 23 pour piano
Rachmaninov : Sonate en sol mineur opus 19, 3ème et 4ème mouvements
10 august – 6.30 p.m – Cassis – Jardin public
Trio Montecristo piano trio
Beethoven : Trio N°4 en si bémol majeur opus 11
Allegro con brio – Adagio con espressione – Allegretto, thème et variations
Smetana : Trio en sol mineur opus 15
Moderato assai – Allegro ma non agitato – Andante maestoso – Presto
11 august – 6.30 p.m – Istres – Esplanade Charles De Gaulle
Trio Parhélie piano trio
Lili Boulanger : D'un soir triste – D'un matin de printemps
Mendelssohn : Trio n°1 en ré mineur opus 49
Molto allegro – Agitato – Andante con moto tranquillo – Scherzo (leggiero et vivace) – Finale (allegro assai appassionato)
12 august– 11 a.m – Graveson – Cours National
Trio Arabesque piano trio
Mozart : Trio en si bémol majeur K502
Allegro – Larghetto – Allegretto
Mendelssohn : Trio n°2 en do mineur opus 66
Allegro energico et con fuego – Andante espressivo – Scherzo molto allegro – Finale
12 august – 6.30 p.m – Tarascon – Square Gontier
Duo Arborescence duo violin and piano
Ravel : Sonate pour violon et piano opus posthume
Allegro moderato (très doux)
Strauss : Sonate en mi bémol majeur opus 18, 2ème et 3ème mouvements
Allegro ma non toppo – Andante cantabile – Allegro  

Krzysztof Michalski cello and Antonin Bonnet piano
Chostakovitch : Sonate en ré mineur opus 40 
Allegro non troppo – Allegro – Largo – Allegro
13 august – 11 a.m – Velaux – Place François Caire
Trio Montecristo piano trio
Rachmaninov : Trio élégiaque n°1
Smetana : Trio en sol mineur opus 15
Moderato – Pantoum- Passacaille très large – Andante maestoso – Presto
13 august – 6.30 p.m – Maillane – Cour du Centre Frédéric Mistral
Trio Parhélie piano trio
Lili Boulanger : D'un soir triste – D'un matin de printemps
Ravel : Trio en La mineur
Modéré – Pantoum – Passacaille très large – Finale – Animé
14 august – 6.30 p.m – Pélissanne – Place Tivoli
Trio Arabesque piano trio
Schubert : Trio n°2 op. 100 en mi bémol majeur, 1er et 2ème mouvements

Duo Arborescence duo violin and piano
Ravel : Opus posthume Allegro moderato (très doux)

Krzysztof Michalski cello and Antonin Bonnet piano
Poulenc : Sonate pour violoncelle et piano
Allegro – Tempo di marcia – Cavatine – Ballabile – Finale